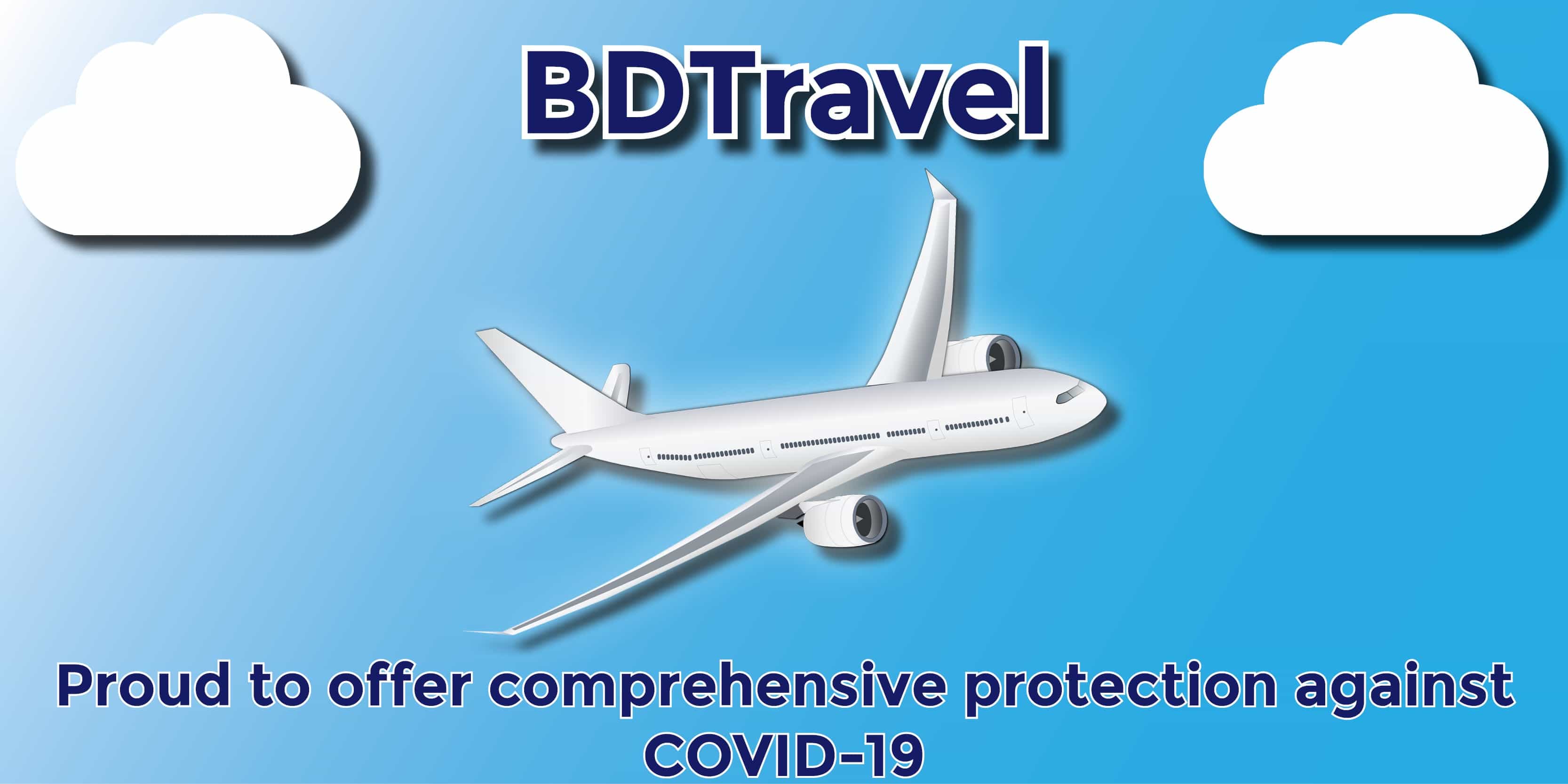 The Best Way To Protect Yourself On Holiday? COVID Travel Insurance!
If you're reading this then you've probably just booked your post-COVID getaway. You could be jetting off to seek the sun, slalom down the slopes, or even to see family overseas. But whatever your destination, the threat of COVID still looms and could massively disrupt your plans. It's important to know that no matter what happens, your holiday can be protected with the right COVID travel insurance.
BDTravel is designed to make it easy and simple to purchase the travel insurance you need, without the hassle of endless forms and confusing jargon. We have been working with our partners at SunWorld to offer a flexible, competitive travel insurance policy to ensure you stay safe and protected. We have a vast network of expert and friendly insurance brokers who can provide you with our extensive COVID Travel Insurance policy written by AXA! Call our support team on
01204600345
and they will be able to find you a broker in your local area.
Travel insurance is purchased by holiday makers for a variety of reasons. It can protect you from trip cancellations and medical emergencies, or in the event of lost luggage and stolen possessions. Travel insurance can also protect against financial loss in the event of cutting your trip short. But of course, COVID Travel Insurance is a priority for most right now and we offer protection against a wide range of factors relating to COVID-19 and the Coronavirus.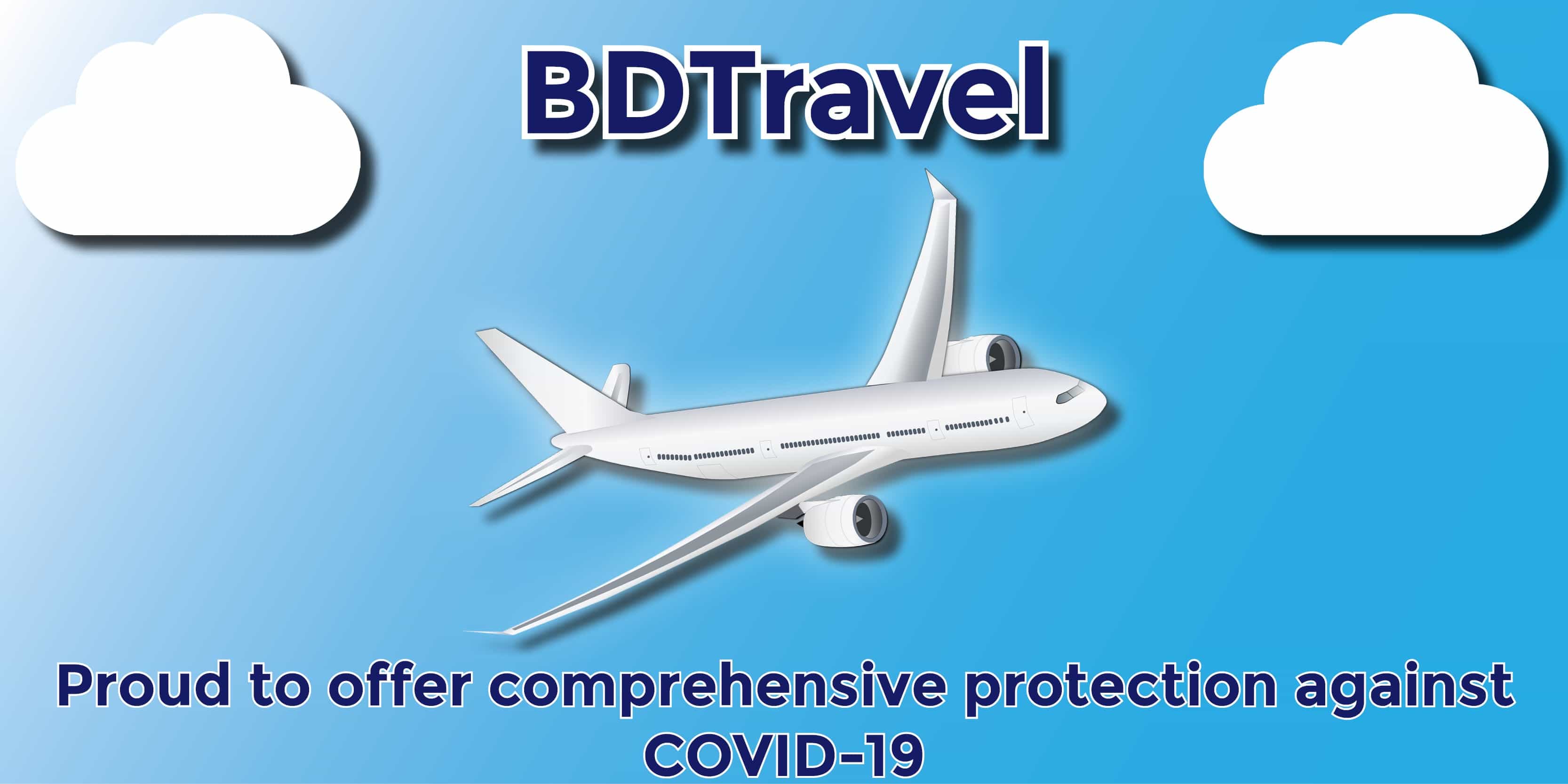 Why Do I Need Travel Insurance?
Most people's travels go off without a hitch. But there's always the chance that an emergency can strike while you're on holiday. A serious illness, natural disaster, or any form of accident could leave you stranded thousands of miles from home, without a way to pay for your ticket home. Even if travelling in the UK, unexpected problems can occur such as flooded accommodation or an accident that stops you from completing your planned activities. That's where travel insurance comes in. It covers medical emergencies, accidents, and more while you're travelling.
It's important to buy a travel insurance policy well in advance of your trip, just like you would with your plane ticket. The earlier you buy a policy, the more protection you have, leaving you free to get excited and relax, knowing you are protected against anything that could come your way.
Without adequate travel insurance, you will be left footing the bill to deal with any problems that arise on you holiday and mostly these aren't cheap. SunWorld estimate that medical expenses and a flight home after suffering a fractured arm in Spain are between £6000 and £8000, a fractured hip is £15,000 in medical expenses alone, and suffering the same incident in the United States of America could range between a staggering £60,000 and £80,000! So stay safe and stay insured.
What Does COVID Travel Insurance Cover?
Not all travel insurance policies are created equal. That's why it's important to do your homework and make sure that you're buying travel insurance that fits your specific needs. The first thing to consider is whether you need to purchase an annual policy or travel insurance coverage that you can buy for each trip separately. If you're planning to travel frequently when the borders open, an annual policy would be the most affordable option. There is also an option for long-stay policies if you are planning to stay away for up to 365 nights. But if you're only planning one getaway, then a single-trip policy makes sense for you.
With respect to COVID-19, BDTravel offers a wide range of protection against Coronavirus related circumstances as standard. These include:
If you fall ill with COVID-19 (or other Pandemic illness) abroad and need medical treatment.

If you fall ill with COVID-19 (or other Pandemic illness) at home and cannot travel

You or a member of your household must self-isolate at home and cannot travel due to COVID-19.

You are denied boarding at the airport due to detected symptoms of COVID-19 (or other pandemic illness).

You are made redundant, cannot cover the cost of your holiday and have to cancel the trip.

You are due to stay with family and the family member you are due to stay with must self-isolate due to pandemic illness. You then wish to cancel the trip as you no longer have anywhere to stay.

If during travel, restrictions are imposed asking people to return to their country of residence due to COVID-19 (or a Pandemic illness).

Your accommodation provider closes due to outbreak of COVID-19 (or other Pandemic illness).
What Does COVID Travel Insurance Not Cover?
There are some circumstances where regrettably, your travel insurance will not provide you with cover. These are usually because the trip has been booked against official Government advice. Examples of where your travel insurance won't protect you are:
If you book a trip whilst in lockdown and then need to cancel because restrictions still apply (lockdowns, tiers, etc.).

At the time of booking, entry restrictions apply at your chosen destination and you are unable to travel, as the restrictions are still in place.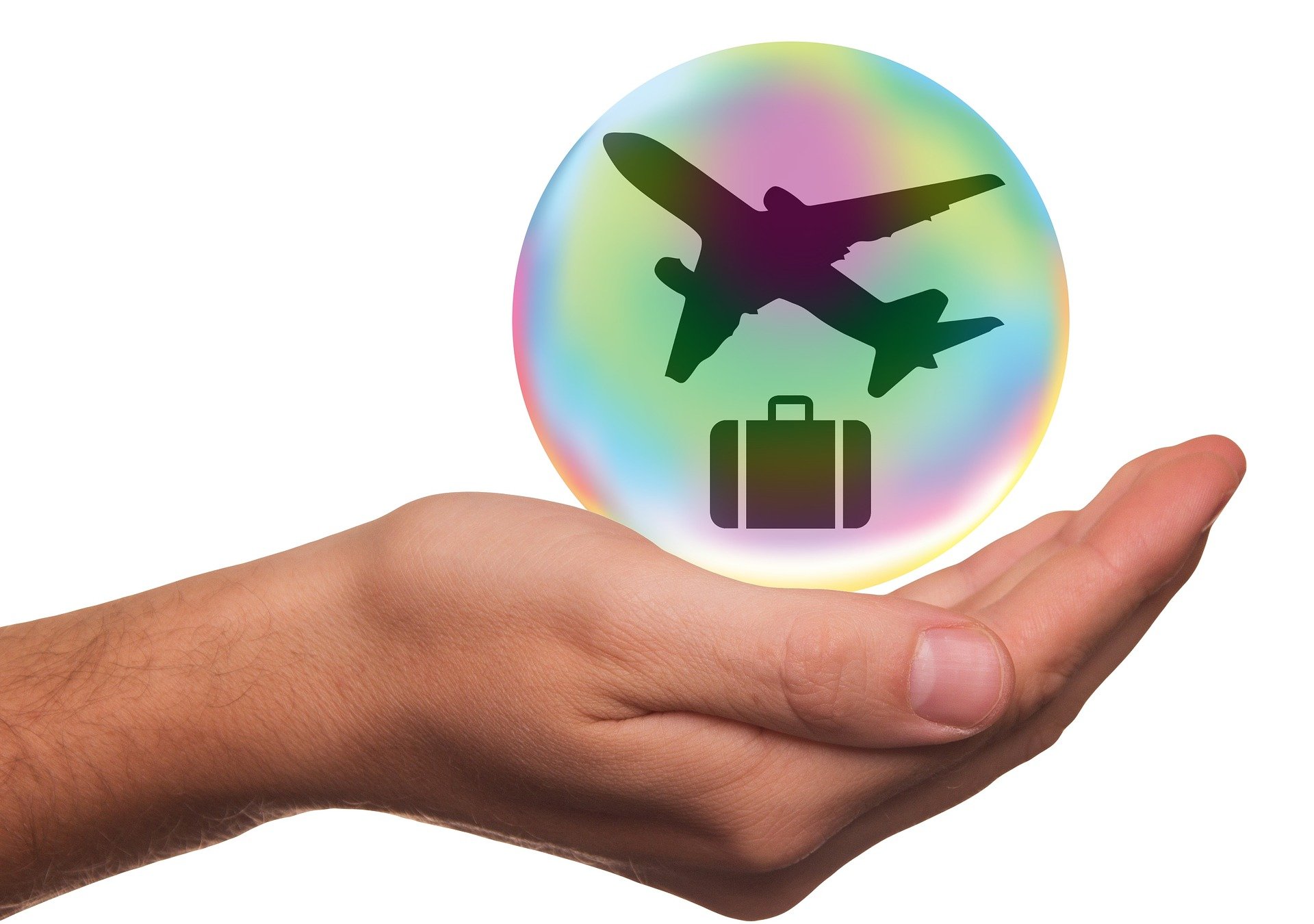 Will Any Travel Insurance Cover COVID?
The short answer is no! But if you purchase travel insurance from a reputable provider, like us, you can be sure that we will pay out on all the COVID-related circumstances listed above. As different policies offer different levels of cover, you should make sure your travelling party all take out the same travel insurance, otherwise you could be protected for different circumstances. This means that if COVID does affect your trip, you will be covered while your friends or family might lose out!
Do I Need Travel Insurance If I'm Holidaying In The UK?
Even if you're planning a staycation, travel insurance is a must for those who want to stay protected. Disruption to your planned accommodation, or unexpected medical emergencies can still occur, so it's always better to stay on the safe side. BDTravel will cover trips in the United Kingdom in the same way as foreign trips, provided you have pre-booked accommodation, or transport away from your permanent home for a minimum of 2 nights. At a time when staycations will be much more popular, it's important to know that BDTravel will cover you just the same whether you're overseas, or holidaying in the UK!
Can I Get Travel Insurance With A Pre-Existing Medical Condition?
As we said before, not all travel insurance policies cover the same risks. But we are proud to say that BDTravel has one of the widest acceptance criteria for pre-existing medical conditions, covering thousands of confirmed diagnoses. There are also no extra fees to pay if you are diagnosed with a condition part-way through your policy. So provided you're clear about your health circumstances at the time of purchase, you can be assured that the price you're offered is the price you'll pay!
What Else Does BDTravel Cover?
Aside from our extensive cover relating to COVID-19 and Coronavirus related incidents, BDTravel also covers all the events you would expect from a good travel insurance policy as standard.
Citizens Advice have a list of things that your travel insurance should include
,
and BDTravel covers all of these and more. These include:
Holiday cancellations or cutting your trip short.

Medical expenses if you have an accident or fall ill abroad.

Cover for getting you home if you are injured or sick.

Protection if your possessions are lost or damaged on holiday.

Cover against your luggage being lost or delayed.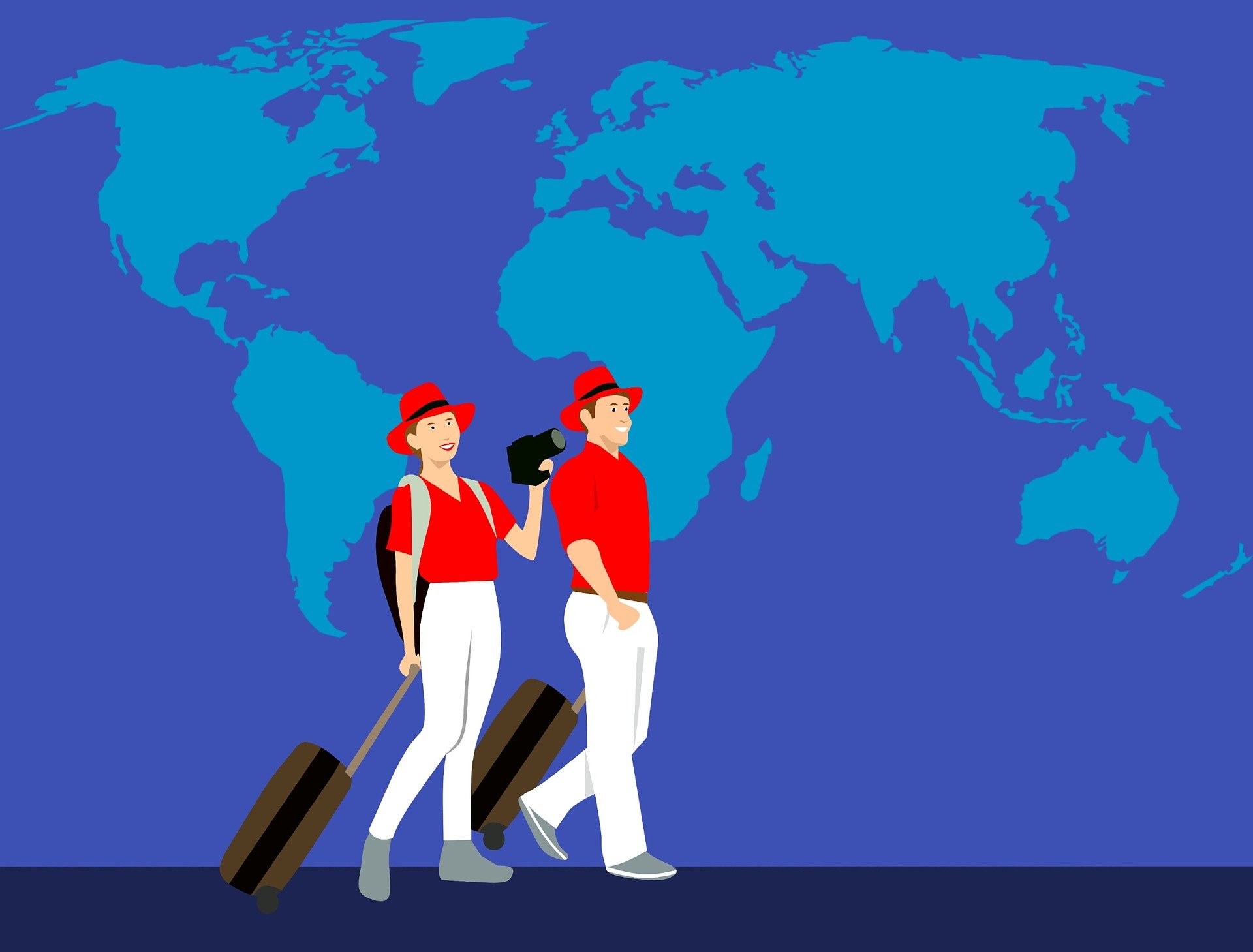 Does BDTravel Cover Trip Cancellations?
Provided your tour operator or transport provider aren't liable for the costs, we will pay out on a range of factors for why you may decide to cancel your trip. These include:
If you can't travel due to an accident, illness or death of yourself or travelling companion(s).

Your travel company becomes insolvent and can no longer facilitate your trip e.g. Thomas Cook.

Theft of your passport within 72 hours prior to your departure.

Plus much more!
What Happens If I Miss My Flight Or It's Delayed?
If your flight to an EU nation is delayed for over 3 hours, you can claim money back from your flight company. BDTravel also begins to pay out after 5 hours of delays as a result of one of our covered scenarios. If you miss your flight completely due to factors beyond your control, then BDTravel will pay your additional transport costs, either to or from the UK, up to a value of £1000. Even if holidaying in the UK, BDTravel will pay out if your pre-booked transport fails to get you to your destination.
Does BDTravel Cover Medical Expenses Abroad?
BDTravel covers the cost of medical emergencies, ranging from £5 million up to £15 million when you're abroad! This includes when you have expenses incurred from unforeseen injuries due to accidents or illness. BDTravel will pay for:
Emergency surgery.

Emergency dental work.

Hospital bed costs.

Transport to and from hospital.

The cost of getting you home (accompanied by a doctor if necessary).

And a lot more!
What Happens If My Belongings Are Lost Or Stolen?
On standard policies, BDTravel will pay out if your luggage is lost, damaged or stolen whilst on your trip. This also includes pay outs for valuables. Remember that if your luggage is lost in the airport, or doesn't make it on your flight, then it is your flight provider who is liable for refunding your costs. However, BDTravel will cover the costs of essential items to keep you going if your baggage is delayed for over 12 hours.
Whilst on your trip, BDTravel will also refund cash and personal money up to a value of £300 if lost or stolen and will also cover your transport costs for you to retrieve a replacement passport if yours goes missing or is stolen

!

 
What If I Plan On Getting Active On Holiday?
BDTravel offers 3 levels of cover, depending on the activities you plan on doing. Most regular resort activities like, banana boating, beach games, and tennis are covered on our lowest and cheapest level, provided they are done to an amateur level and are not the main purpose of your trip.
Does BDTravel Cover Skiing Holidays Or Golf Breaks?
If you plan on hitting the slopes or the course on your holiday, BDTravel has you covered. Winter sports and golf cover can easily be added to our policies if you request them. This will give you peace of mind, knowing your equipment is safe if it's stolen, lost, or damaged accidentally.  We will also cover the cost of hiring new equipment so you can continue with your activities! If you're injured and can't continue with your plans, then BDTravel will also reimburse you the costs of your lost experiences. This includes if your ski resort is closed due to an abnormal level of snow, be it too low or high, or if your green fees are unused.
Does BDTravel Cover Me If I'm Going On A Cruise?
For all you sea lovers, cruises are covered as standard with the option to extend cover, just like our golf and skiing holidays. Again, you will need to mention this to your broker when you take out the policy. Our cruise cover includes:
Up to £2500 of protection for your baggage.

£500 for your valuables.

Missed port cover.

Missed pre-paid shore trip cover.

Pay outs in the case of cabin confinement.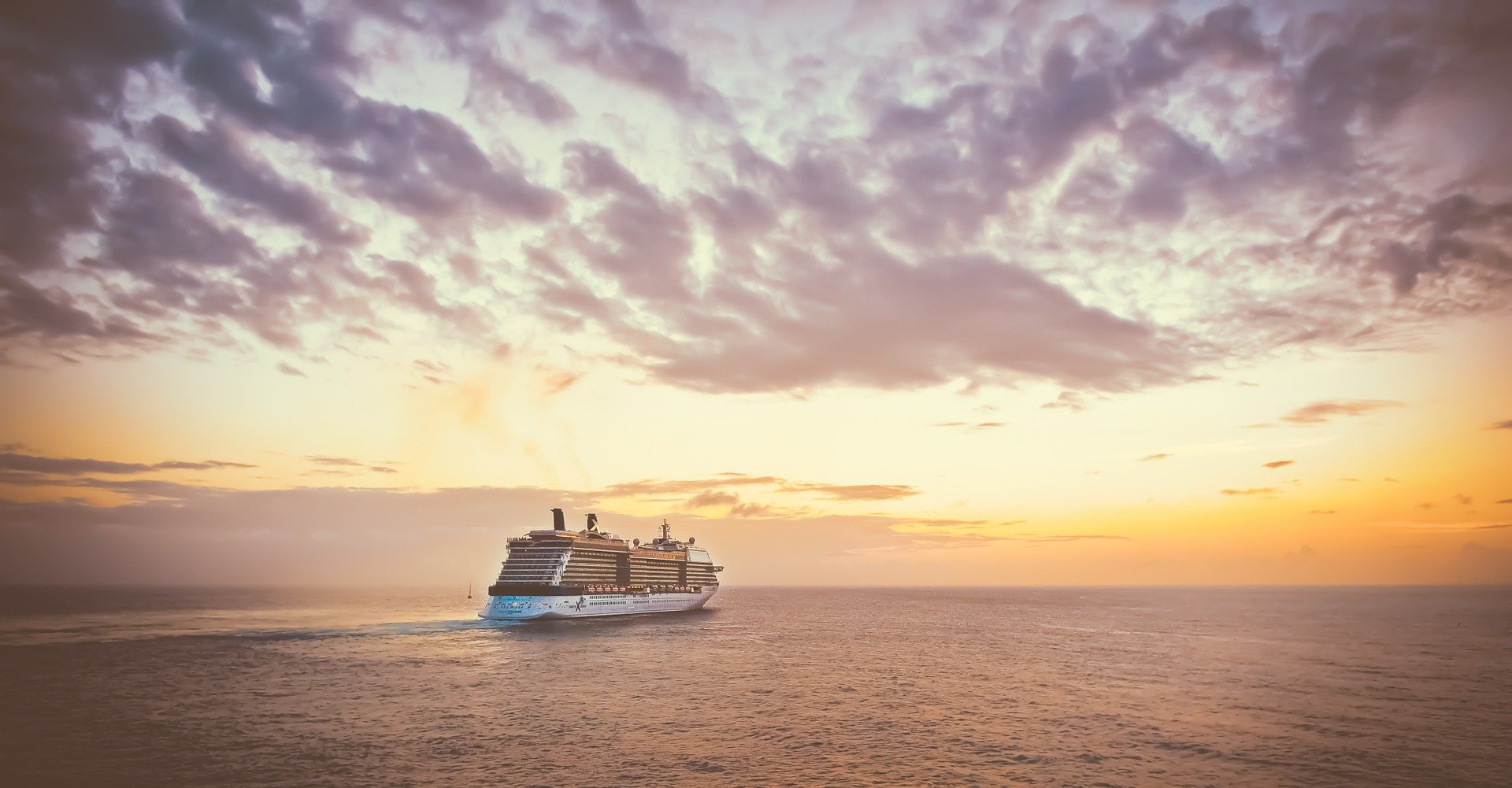 Are There Any Additional Benefits To A BDTravel Policy?
As well as the standard protection, including our protection against COVID, BDTravel also has a range of additional benefits to our customers, which most other policies don't offer. These include:
A pay out if you miss any connecting transport on your journey e.g. flights or ferries.

No additional fees for covering your technology and mobile phones.

Treatment abroad in private medical facilities, including cruises.

No increased excess if you have a pre-existing medical condition.

No increase to your premium, or change in cover if you are diagnosed with a health condition after your purchase.

No maximum age limit for single-trip policies.

Single trip coverage up to a maximum of 92 days.
How Much Is COVID Travel Insurance?
Like all travel insurance policies, how much you pay for your COVID Travel Insurance depends on when you buy it and the kinds of risks you're taking. In most cases however, it's relatively affordable. The cost of travel insurance also varies depending on your age, destination, and the length of your trip. This can make it difficult with other products to find a suitable policy every time you travel. However, BDTravel has no age limit on single-trip policies and variable length availability on long-stay policies.
Where To Buy COVID Travel Insurance?
You're about to travel and you need COVID Travel Insurance to protect against potential pitfalls. But most comparison websites filter by price, not by cover! This means you could be left out of pocket when you find your cheaper policy doesn't protect against COVID-related cancellations; or pay an extortionate excess fee when trying to make a claim.
You can buy BDTravel through one of our friendly and expert insurance brokers. They understand that everyone's travel plans are different, and they can use their specialist customer service to find you the most comprehensive cover at the best possible price. To find your local broker, contact our Support Team on
01204600345
and they can provide you with a broker in your area. Alternatively you can visit our
contact page
to see the other ways of getting in touch.
How Do I Claim On Travel Insurance?
Travel insurance will definitely be a worthwhile investment, but before you sign up, find out how to best use it and how to file a claim. We pride ourselves on our claims service and believe that behind every claim lies a vulnerable customer, so we treat every claim with the utmost respect to find you a resolution that you are completely satisfied with. Our claims service is also dual tiered to ensure you get the best possible treatment in the unfortunate event of making a claim. If you are in a situation where you have to make a claim, then you can call AXA's dedicated Non-Emergency claims number on
03458505193.
Why not share this on social media?