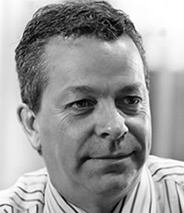 Broker Direct Plc was established in 1997 with a unique proposition: the establishment of a general insurance management operation for brokers, majority owned by brokers.
Iain Gray,

CEO
Our mission is to delight brokers and their clients with our service whilst also delivering excellent results to our insurer partners.
Still, today, over 70% of our shares are owned by brokers and many of our shareholders are the same professional independent firms which place business through us. Their support and commitment has been a key feature in our growth; because of them, and the many hundreds of brokers who support us.
We use our strength and position in the market to secure attractive products, rates and commissions for our brokers, backed by leading edge technology which brings savings in time and costs through efficient online trading.
Broker Direct now employs over 150 staff; we have two locations in Bolton.  As we have grown we have also added more companies and services to the Broker Direct Group, so we can support our brokers in many areas of their business.
Careers
We create JOBS and build CAREERS, we are recruiting all year round. See our current vacancies
Latest News
Stay up to date with everything Broker Direct, with our current news and our hints and tips and guides
Contact Us
For more information or help you can contact our dedicated support team online or via phone 01204 600 200